Internal Publications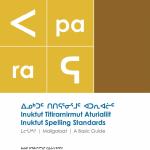 lnuktut Spelling Standards
This document is intended as a brief guide to Inuktut (Inuktitut and Inuinnaqtun) spelling standards. Inuktut spelling standards (ISS) were developed by the Inuit Cultural Institute in 1976 to address inconsistencies in Inuktut spelling and ensure that there were consistent rules for writing Inuktut.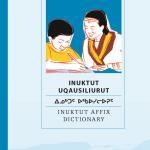 Inuktut Affix Dictionary
Dictionaries are indispensable tools for the learners, speakers and writers of a given language to find out the meaning of unfimiliar words and understand better how words function.
INUKTUT REFERENCE GRAMMAR
This short grammar handbook produced by Inuit Uqausinginnik Taiguusiliuqtiit provides an overview of the grammatical endings, and how they work together, to form meaningful phrases in Inuktut.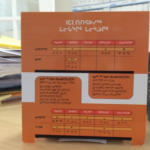 ICI Titirausiq Maligangit Maliglugit (The ICI Writing System)
This is a handy desktop reference with the rules around the ICI writing system and tips for the correct use of finals. It is designed as a folded card to sit by your computer.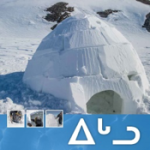 Iglu
Iglu is the first in Taiguusiliuqtiit's series of terminology glossaries. This publication includes 63 traditional terms related to the construction of snow houses complete with photographs and definitions in Inuktut. 51 pages.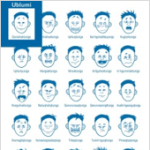 Language – Emotions/Mood Magnet Terminology
These magnetized cards for your fridge feature the Inuktut words for 25 different emotions and are an excellent learning tool for young learners. Available in both qaniujaaqpait and qaliujaaqpait.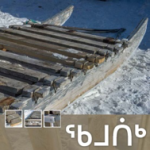 Qamutiik
This glossary of Inuktut terminology related to qamutiik features 54 terms with definitions and photographs.